Welcome to Sunset Shores! Conveniently located on loop 1781 and Copano Ridge less than 5 minutes from town, Sunset shores has gorgeous views of salt lake, wetlands filled with wildlife and birds, and distant views of Copano bay! When you arrive, you will be greeted by beautiful palms on these expansive lots which range from a third to over half an acre, which means you can dream big and create your own Rockport oasis! On top of that, have all the city amenities included. That's right—water, sewage, high speed internet, and cable! In addition, a private boat ramp, and sidewalks will be constructed for residents to enjoy. With options for waterfront and off-water lots with access to the boat ramp, you will be in close proximity to the great fishing at Salt lake, Port Bay, and Copano Bay and minutes from the bypass allowing fast access to any of your favorite fishing destinations!
This community was designed with you in mind, with great amenities, reasonable restrictions, and very affordable HOA, enjoy all that Sunset Shores has to offer and start dreaming your coastal estate today!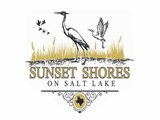 Private Boat Ramp
Pedestrian Sidewalks
Water and Off Water Addresses
Luxury Community
Generous Amenities
Salt Lake Views
Copano Bay Access
Expansive Lots
City Utilities and Cable
Contact Us Today!
361-649-8328
Email Us
Blanton Builders will take care of
"everything."
We will build your home with the vision you had in mind, complete with all
the details and quality craftsmanship you're depending on to make your
dream complete.